Partnership working
We work to extend and encourage partnerships across Watford in order to:
build resilience and maintain the health and financial wellbeing of our community
optimise support available in the community and access to that support
target those in greatest need
We are delighted to have set up a project with Watford Community Housing to give expert debt and money advice to its customers, and with Watford Foodbank to give holistic advice to those receiving foodbank vouchers.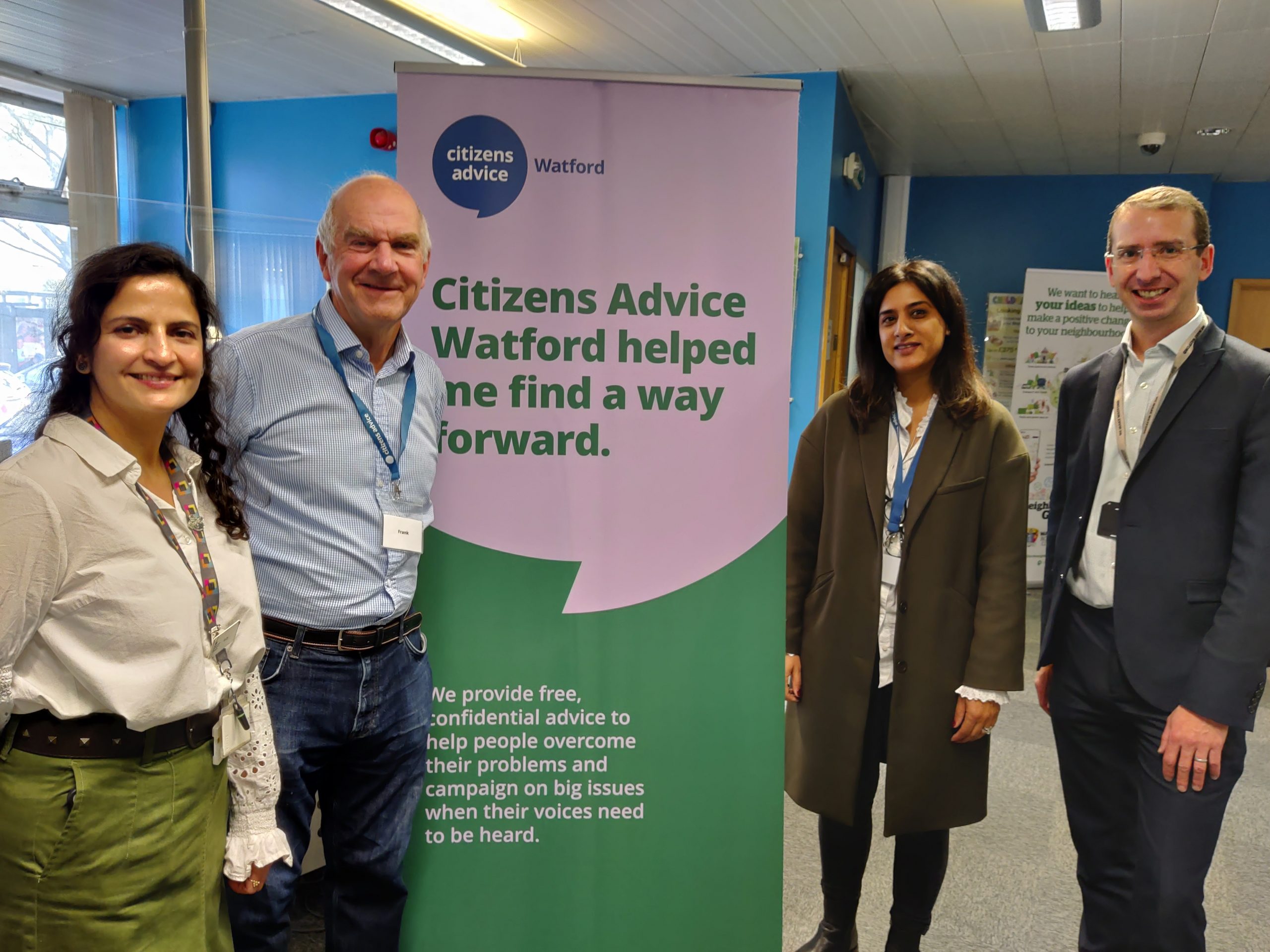 Our funders and supporters
We could not do any of the work we do without the support of our funders and partners. As an independent charity, we rely on the commitment and generosity of a number of organisations and individuals for financial and other support. We are particularly grateful to Watford Borough Council whose grant is critical to the provision of our advice services to the community of Watford.
We express out sincere thanks to all our funders and partners.