Fundraise for us
There are lots of ways you can get involved to help us raise funds. As an independently funded local charity, we are very grateful for your support.
Fundraise as you shop

Did you know that whenever you buy anything online – from your weekly shop to your annual holiday – you could be raising free donations for Citizens Advice Watford with easyfundraising?
There are over 6,000 shops and sites on board ready to make a donation – including eBay, Argos, John Lewis, ASOS, Booking.com and M&S – and it won't cost you a penny extra to help us raise funds.
To raise funds by shopping through easyfundraising, simply visit easyfundraising.org.uk, click 'Support this cause' under our logo, create an account (or log in if you have one), and search for a retailer to shop with.

Shop at smile.amazon.co.uk and they will donate to Citizens Advice Watford at no cost to you. AmazonSmile is a website provided by Amazon and provides the same wide selection of products, but donates 0.5% of the net purchase price of eligible purchases to a charity of your choice.
To support us while shopping through Amazon, visit Amazon Smile, log in to your Amazon account, search 'Watford Citizens Advice Bureau' and click 'select' next to our name, then shop through Amazon as normal.
Other ways to fundraise for us
Hold your own challenge or event
Why not set yourself a fundraising challenge, such as running a marathon in a month, or hold a fundraising event, like a quiz or talent contest? Once you've got your idea, you could set up an online fundraising page and ask for donations.
Many organisations have a Matched Giving scheme where they can double what you raise from your fundraising activity. Ask your employer if they have this scheme and give your fundraising a big boost!
Please tag us on social media using @WatfordCAB on Twitter – we'd love to hear from you!
If you need fundraising ideas or tips and support, please contact us.
Leave a gift in your will
Any gift, however small, will help to ensure that we are still here for your family, friends, and people who live and work in Watford.
A gift in your will is an investment in the future.
Our advice services are more in demand today than ever before, and as we move into the future, that demand looks set to grow even further.
None of us can predict what problems our families and friends—and their children and grandchildren—may face in the future. They might have money difficulties, a relationship breakdown or ill health. They might have a disability, face an employment dispute or become a victim of discrimination. We are determined to make sure that whatever problems they face in the future, they don't have to face them alone. You can help us achieve this aim by leaving us a gift in your will.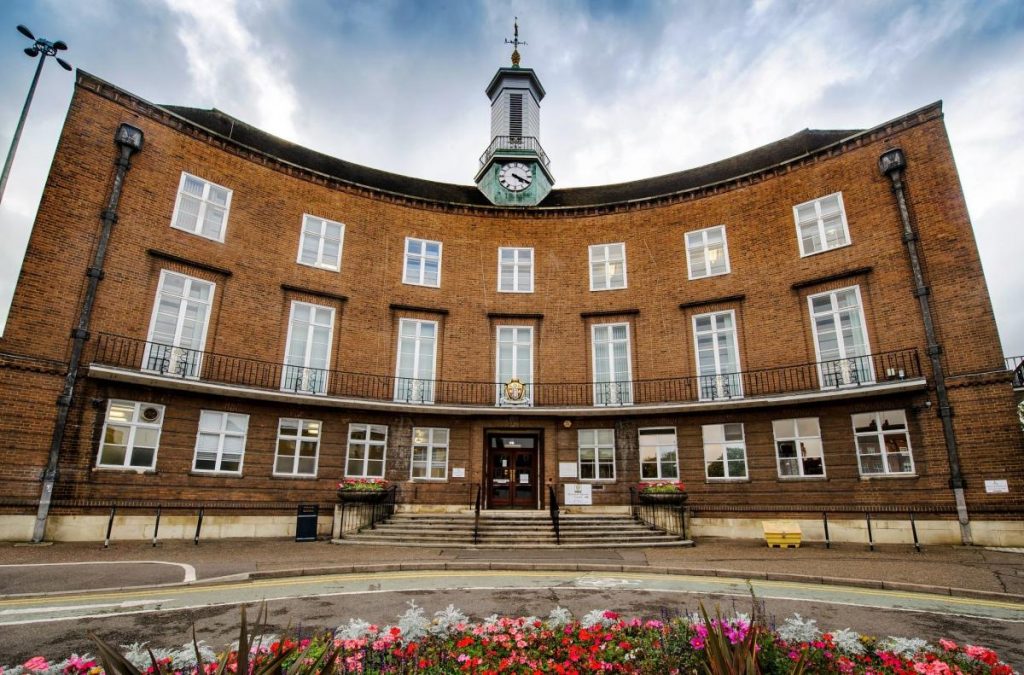 Become a Corporate Partner
Let's work together
We believe there are lots of ways local organisations can benefit by partnering with us, working together to make a difference in our local community. We are open to finding meaningful ways to work with local businesses – partnership working is central to the way we work.
We know that every organisation is different, so please do contact us below so we can talk about how we can work together.
If would like to speak to us about fundraising for Citizens Advice Watford, or have any questions, please get in touch.
Make a donation
We are immensely grateful for all the donations we receive – donating to Citizens Advice Watford can change the lives of the people we help.
You can make a one-off donation or set up a regular gift to Citizens Advice Watford. Making a regular donation is one of the most effective ways to show your support and commitment – it helps us to plan for the future and ensures that we can continue to run our much-needed advice services. Even £5 a month really does make a difference.