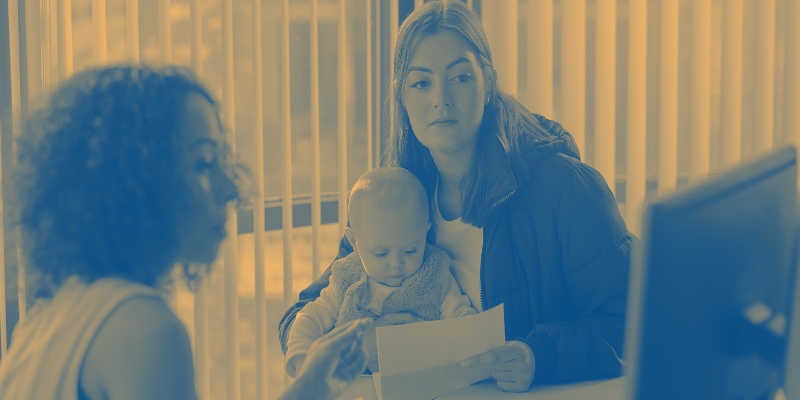 Freezing benefits causes hardship — it's essential that the government raises them next month in the Autumn  Statement.
Inflation may be starting to slow down for some goods, but the cost of living remains significantly higher than it was at this time last year.
Our analysis suggests that the average low-income household has seen monthly living costs rise by more than £90 from September 2022 to September 2023 (the period over which inflation is measured for purposes of increasing benefits), and will have risen by more than £130 per month (when any decision on increasing benefits actually takes effect).
As a bare minimum, the government must commit to raising benefits by the Consumer Price Index (CPI).
The impact of freezing benefits could be catastrophic. Based on Bank of England inflation forecasts, it will mean a £26 per month real-terms cut in the Universal Credit standard allowance, rising to £77 per month in the main award for a couple with 2 children.
Despite the government's emphasis on encouraging benefit claimants to find work, freezing benefits could leave in-work Universal Credit claimants even worse off. A couple, each working 12 hours per week, with 2 children would see their main Universal Credit award fall by more than £40 per month in cash terms. And they would be more than £90 per month worse off in real terms, once the higher cost of living is taken into account.
For the people coming to us for debt advice and on benefits, their monthly shortfall would almost triple on average from around £30 to more than £80. Overall, the proportion of this group in a negative budget could jump from around half to almost two-thirds — unless they're able to make further cuts to their essential living costs (i.e. buying less food or using less energy).
It's no surprise that we're on course to help more people with crisis support this year than any other year on record. People like Sarah*, a disabled single parent on Universal Credit who finds herself running out of money every month, and came to us for a food bank referral because she needed food for her young daughter the next day.
There are 3 further points. First, even if benefits are uprated this year, it will not compensate for the long-term erosion of the value of benefits which has resulted from previous decisions to freeze rates or cap increases.
Second, we know that low-income households have experienced a higher rate of inflation since the cost-of-living crisis began in 2021. This would not be captured in full by CPI uprating.
Third, we know that housing costs are causing particular difficulties for the people we support. So far in 2023, for instance, we have helped more people with homelessness issues than at the same point in any of the last 6 years.
The freezing of Local Housing Allowance (LHA) is a big part of this story. Since 2020, the housing cost support available to people on Housing Benefit or Universal Credit has not kept pace with rising rent costs.
Significant gaps in financial support are an inevitable result, for people like Emma* who has a shortfall of more than £150 per month. She's pregnant and worried about what she'll be able to afford when her baby is born, but has been turned down for additional support by her local authority.
Increasing benefits by inflation is essential (as well as relinking LHA to local rent costs). But there's more the government can do to modernise how the value of benefits is managed over time.
Above all, linking benefits to inflation should be set in stone, rather than debated each year: there should be a high legislative bar facing any government that wants to freeze benefit levels or raise them below inflation. Over the longer term, the higher inflation rate often experienced by lower-income households should be factored into decisions on benefit levels.
*Names have been changed
Blog by Craig Berry, Citizens Advice