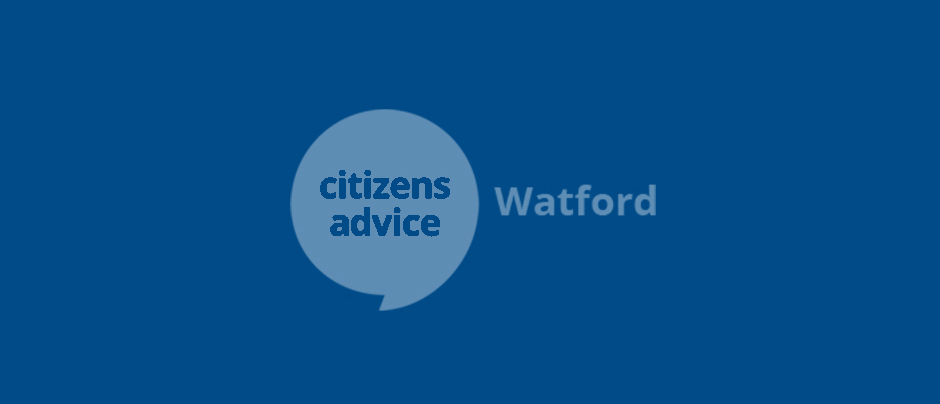 Citizens Advice Watford and Watford Community Housing launched a new joint project – called Your Money Matters – on 1st April, to give Watford Community Housing customers a fast track to tailored, expert money advice.
The pandemic brought unprecedented financial challenges and many people were unable to cover their costs, leaving themselves in debt. Now, with high inflation and soaring energy bills, household bills are rapidly rising again.
Citizens Advice Watford will be providing expert money advice, helping any Watford Community Housing customers access this important service to stabilise their finances, maximise their income and find a way forward with any debt.
Emma Burgham, Chief Officer at Citizens Advice Watford, said:
"We know how difficult the last two years have been. We've seen a 56% increase in people needing help with debt. We also understand that financial struggles can be overwhelming. I am therefore delighted to be working in partnership with Watford Community Housing. By working together, we will be able to help more people find their way through these challenging times."
Tina Barnard, Chief Executive of Watford Community Housing, added: "These are extremely difficult times for households across the UK, and expert money advice is a necessary service for many of us attempting to navigate these uncertain waters. We're thrilled to be partnering with Citizens Advice Watford for the Your Money Matters project, which will help our residents to keep their finances stable and allow them to plan for a brighter, less challenging future."
Are you a Watford Community Housing resident and need money advice? Please complete our Your Money Matters Enquiry Form here.