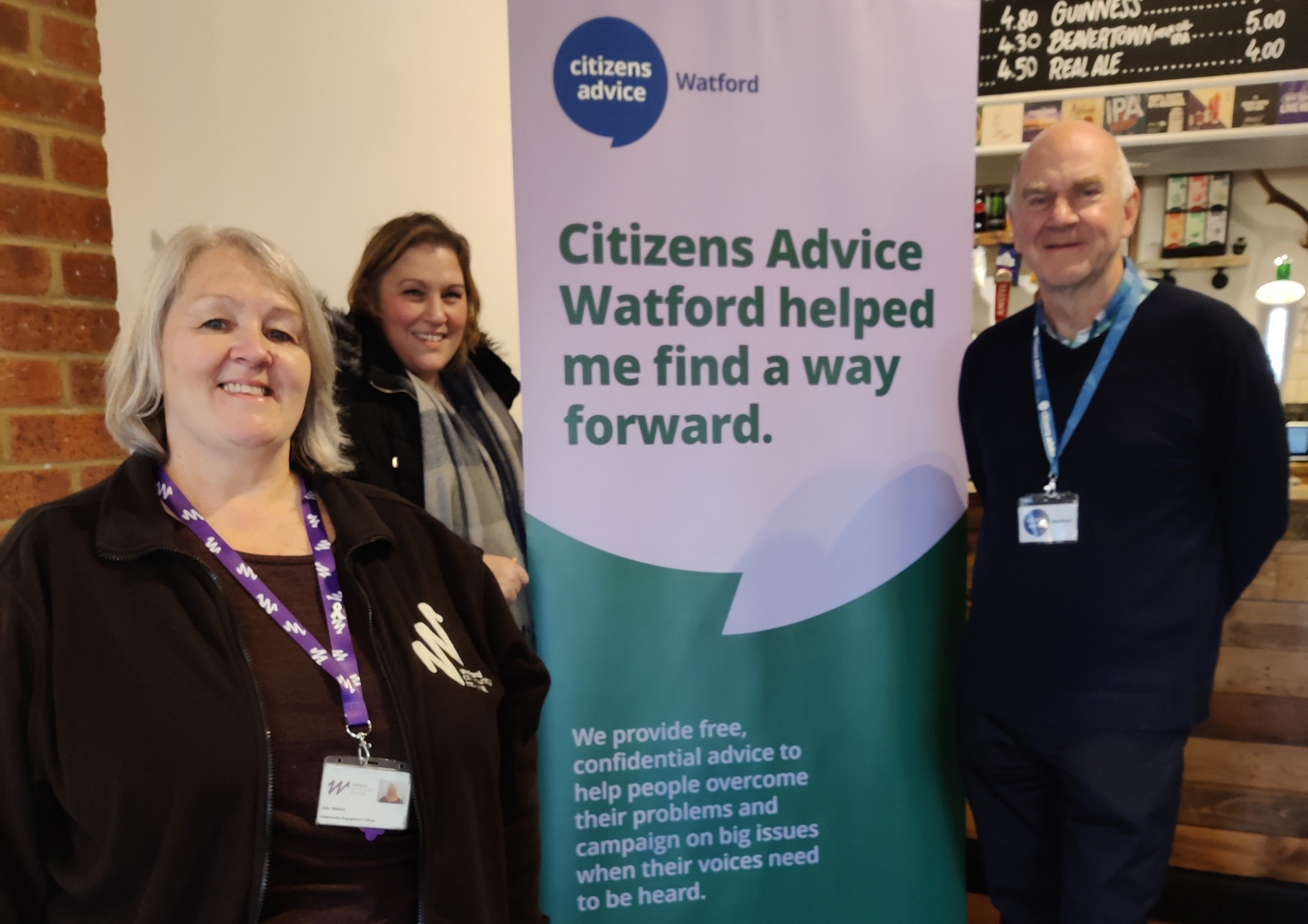 Citizens Advice Watford is saying a big thank you to its volunteers for their exceptional contribution to the Watford community over the last year, in particular thanking them for going the extra mile.
As a result of the tireless dedication of volunteers, Citizens Advice Watford has provided essential advice and crisis support to 5,000 people, helping them with a staggering 12,270 issues over the last year.
National Volunteers Week, running from 1 to 7 June, is an opportunity for us all to thank volunteers for their exceptional contribution to the town.
Frank, who has volunteered as an adviser for four years, is just one example. He has given a lot of his time to help with a vital energy advice project.  Meeting with local community groups, Frank has given advice on how to cut fuel bills and also how people can get the financial support they are entitled to.
Frank says getting out into the community has been a highlight of the year, but he enjoys every aspect of his role. He explains:
"There is never a dull moment. It is very rewarding to help people find a way forward with their problems, often encouraging them to find their own solutions. People are immensely grateful for our advice."
At a time when people are struggling to stay on top of household bills, community support like Frank's makes a huge difference.
Emma Burgham, Chief Officer at Citizens Advice Watford, said:
"We have an incredible team of volunteers who freely give their time and skills to ensure those in Watford get support in their time of need. I'm particularly proud of the immense dedication they show in going the extra mile when demand for our help is so high. The volunteers' commitment knows no bounds. We simply couldn't do it without them."
To contact Citizens Advice Watford call Adviceline on 0800 144 8848 or visit www.cawatford.org.uk