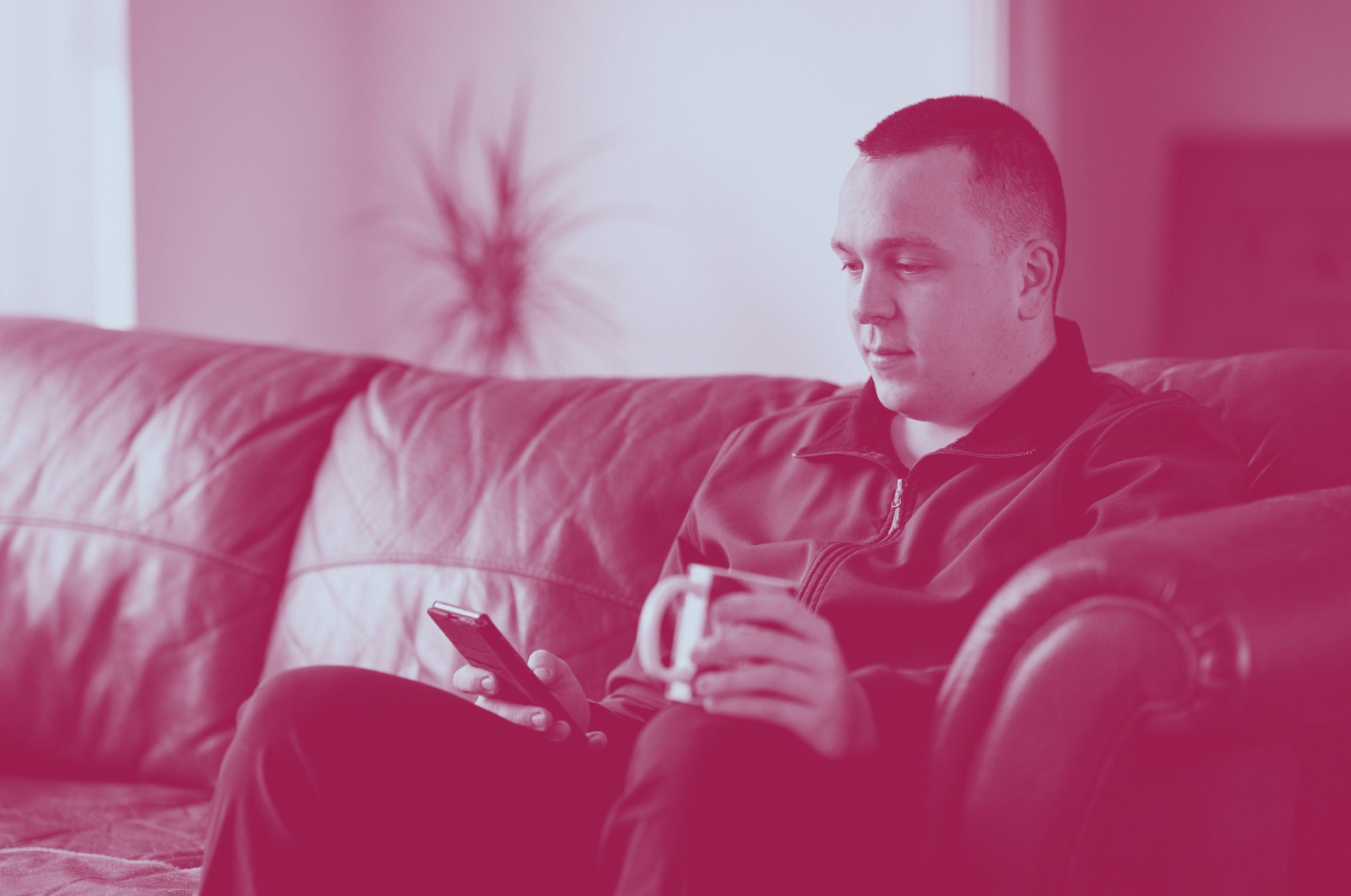 Scammers reach out in a number of ways, providing substandard services and trying to take your money. This could involve someone contacting you unexpectedly by telephone or email, coming to your door with a too good to be true opportunity or offering false information through online advertising.
We're helping you stay #ScamAware by sharing 5 scams you should be on the lookout for…
1. Fake text messages and emails, known as 'friend-in-need scams'
There's been an increase in the number of people receiving messages claiming to be from their relatives/children, asking them to reply on a new number before requesting money.
If you get one of these messages — be suspicious. Don't be rushed into making any quick decisions. It's okay to take your time, and if someone is pressuring you to send money or personal details then it's most likely a scam.
Try and contact your relative/child directly on a known number, or ask them to share a voice note, to confirm if the message is genuine. Only consider the request if you've done these checks and are 100% sure the request is from someone you know and trust.
2. Home Improvement scams
We've seen a number of people being scammed when booking home improvements this year.
If you're being pressured to pay upfront for work, or the company you're working with is adding on additional costs before completing the work, it might be a scam.
Find out more on how to avoid home improvement scams here.
3. Online shopping scams
Watch out for fake adverts when shopping online. If you spot something you want to buy, make sure you protect yourself by:
Read reviews from different websites
Find the company's details on Companies House
Look at their terms and conditions
Pay by debit or credit card
4. Used car scams
When purchasing a car, avoid scammers by doing the following:
Looking for an established firm with a good reputation, and links to a trade association (for example, the Retail Motor Industry Federation or the Scottish Motor Trade Association)
Check the car's history. These checks are simple, don't take long and don't cost much
Inspect the car and take a test drive
Avoid purchasing via auction or through Facebook Marketplace — they offer less protection if something goes wrong.
Find out more about protecting yourself when buying a used car on our website.
5. Financial scams
If you're contacted for an investment opportunity unexpectedly by email or social media, it could be a scam.
If you're not sure about a financial opportunity you're being offered, get advice from a trusted source and don't be rushed into making any quick decisions. It's okay to take your time.
Never give money or personal details, like passwords or bank details, or transfer cash to someone you don't know or have only met online.
Need more help?
Then we're here for you! Visit our website for all of our advice or contact us to speak to one of our advisers.
You can also head to Friends Against Scams to learn more about how to protect yourself and your loved ones from scams.
Useful links:
Check if something might be a scam
Learn how to protect yourself from scams
Blog by Jessica Rigby, We are Citizens Advice